how was everyones weekend? i hope it was very enjoyable. i had a great weekend. i went to my first bar mitzvah ever, and it was seriously awesome! I saw " the hangover" on friday and i almost pee'd my pants. i loooooooooooooooooved it!

but to more exciting news... found out from Rai that MAC is having a 25% off sale. WTF? im so mad that this sale came during my 2 month ban. ahhhhhhhh, im only like a week into my 2 months and MAC has a sale. oh, the devestation. but i hope everyone takes advantage of this awesome sale! its going on June 16, 17 and 18. use online code: SUMO. online only, not available in stores. US & Canada only. thanks for the info Rai :)

so i've had my large black & khaki Coach Carly for almost 2 years now, and i loved it! its such a great bag and i love the style but it has a serious manufacture defect. it began to fray sometime last year and i thought it was normal wear and tear but i researched it and its a serious issue. so serious, that Coach is offering full price exchanges on any Carly thats fraying. i've known about this since october but i sat on it, cause i didnt want to give up my Carly and Coach really didnt have anything worth exchanging my beloved bag for. but i went into Coach on saturday with my Carly and my fraying has gotten progressively worse and you shouldve seen the horror in the SA's eyes. haha it was so bad, i knew it was time to exchange it. so here is my new baby :)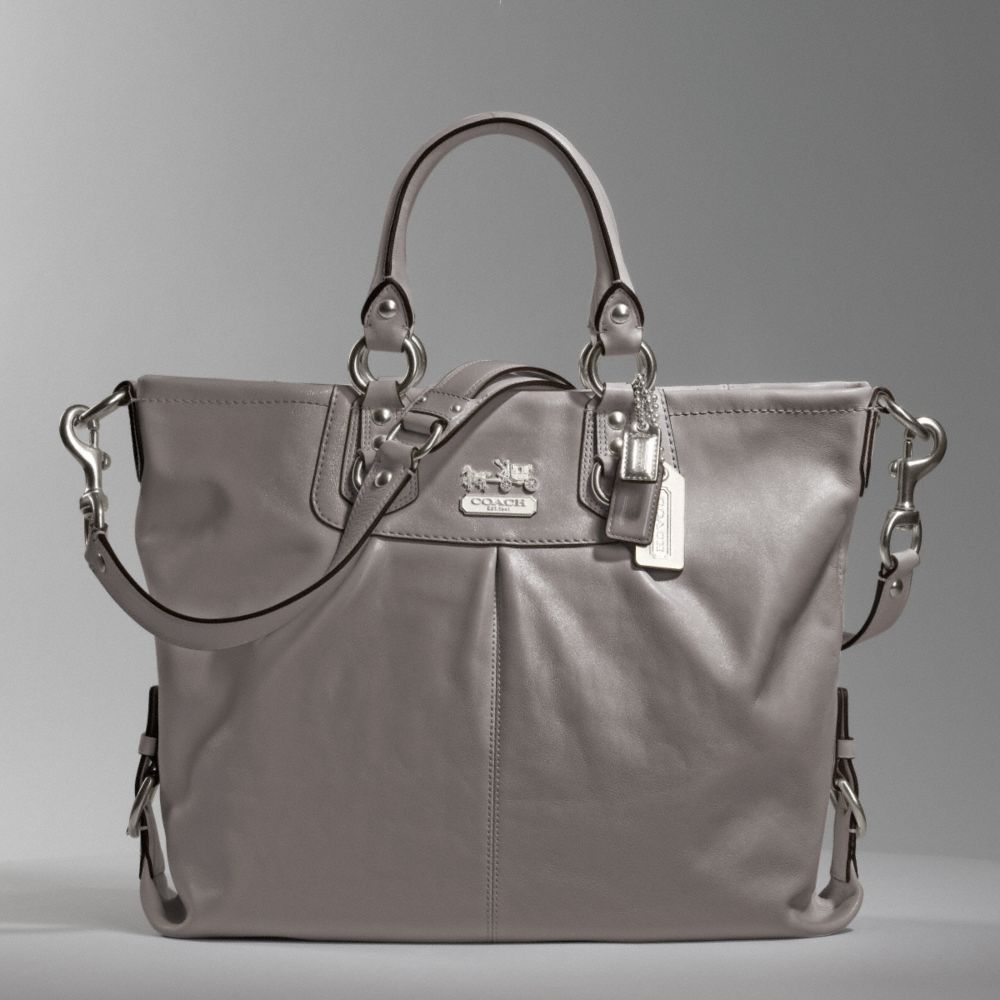 meet miss Madison Julianne. she comes in a variety of colors but i chose silver. shes so soft and i love her. what sold me on this one was her beautiful lilac fabric lining.

i also cleaned my room! wooohooo. i installed my new full length mirror and i love it. i shampoo'd my carpet with that new carpet shampooer i bought my daddy. its fucking awesome, if you're in the market for one the bissell proheat x or whatever its called is the best! and i did all of the laundry that was piling up in my closet. totally successful weekend.

& my summer classes start today, yay!